"'Be shapeless and formless.. like water' (Bruce Lee)" by Akinini.com is licensed under CC BY-NC-ND 2.0
"Have a mind like water."

― David Allen,  GTD
SUMMARY
Write your weekly summary here, last, at the end of the week…

Only one to two sentences of WHAT YOU DID

DELETE ALL OF MR. LE DUC's INSTRUCTIONS, AFTER YOU ARE DONE
PRACTICE ROOM (TUTORIALS)
Set a timer for 30 minutes in this 'room'

Continue with either ONE of the scripting languages below, Javascript (Construct 3 / PlayCanvas) or C# (Unity)  (NOT BOTH)
Unity – C#
CLASSROOM (THEORY & ANALYSIS)
Set a timer
Spend 15 minutes in this 'room'
Read Why Use Construct?
Explore some games made with Construct 3 at The Showcase Page
Read this page: Contruct.net

Learn about the basics of Construct 3

Write a couple sentence description of what you learned
Construct 3 looks like a simplistic, and easier-to approach version of unity, with similar layouts. The coding example looks weird, but also looks easier to understand for newer coders.
LAB (THEORY PRACTICED)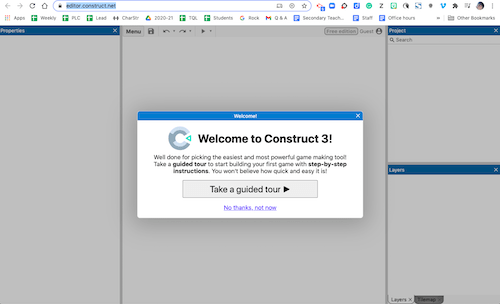 Set a timer
Spend up to 15 minutes
Take the guided tour
the image/sprite import looks similar to the UI of photoshop and CS
OUTSIDE (PRODUCTIVITY & THE BRAIN)
Set a timer
Spend 30 minutes in this 'room'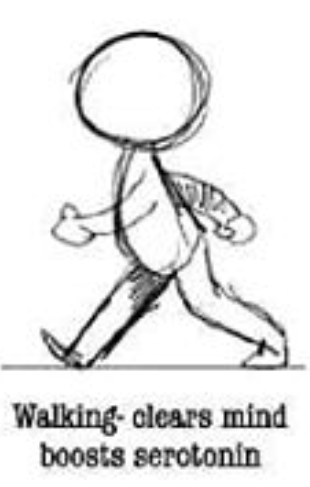 Go for a 15-minute walk, if it is safe to do so 

Reflect on how you structure your day to maximize your production of the  D.O.S.E. happiness brain chemicals

Writing a small paragraph reflection for 10 minutes
serotonin is definitely low considering that I exhibit most of the behaviors described, but that could just be a result of social deficiency that comes with online learning/quarantine situations. I wish I could give more time to myself to create, but the time for that rarely comes when I take out time for classes/socializing/maintaining relationships with people. I'm definitely going to change this a bit, and I bought a CS lifetime key to draw and create more.
STUDIO (CREATIVITY)
Set a timer
Spend up to 45 minutes
Make something to share on Thursday (3rd Period) or Friday (4th Period)
Write a couple sentence description of what you made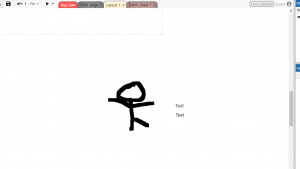 It's a short animation of a stick man dancing, but I couldn't figure out how to record.
WHAT I LEARNED and PROBLEMS I SOLVED
I learned how to use some aspects of Construct 3.
I had to look up some guides to use it properly.