SUMMARY
The rhythm is very important, but it's also the most overlooked. See how you can create your own!
CLASSROOM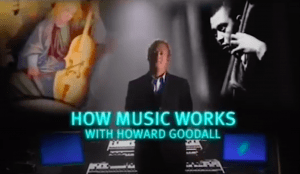 How Rhythm Works (47 minutes)
Cuban rhythm has inspired modern music, enough for the connection to be forgotten.
Adding in new instruments slowly (pieces) can have an amazing effect, much like how PJ creates his music.
LAB
Advanced Drum Arrangements in Hookpad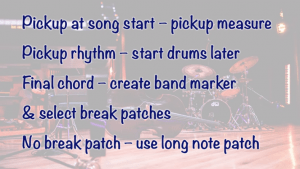 big events generally have big fills, while small events have smaller fills or even none at all.
alternate between big fills and small fills, use them sparingly
PRACTICE ROOM
Time for the right hand to take center stage (if you are a right-handed guitar player).
Mike Palmisano shows you how to play guitar like a drummer.

Find a Funklet beat you like.
A Side Note

Funky Drummer– Clyde Stubblefield
This drummer pattern is THE basis of hiphop!
Resampled so, so, so many times!
EXAMPLES
OUTSIDE / JOURNAL / IDEAS
Flip through the Quizlet on Rhythm Terminology flashcards a couple times.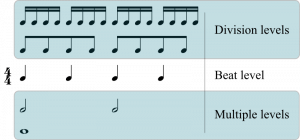 I thought of some music ideas.
Protagonist: me
Antagonist: the world (time, expectations, myself)
Sub-themes: corporatism, anxiety/bipolar, chasing worries, where I am vs. where I think I am
"Vomiting on my Sweet Sixteen
and time is running out
but I can't do anything
too slow, too fast
can't bring out the best in me"
– Hem, after hearing about my idea.
STUDIO

CONTROL ROOM
Funklet is back!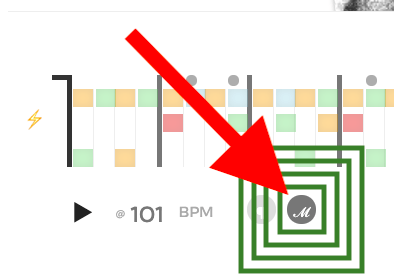 Import it into Soundtrap.
Record a rhythmic guitar strumming pattern over the beat.
Watch Mr. Le Duc's Tutorial for Exporting and Importing MIDI Files with Funklet, HookLab, and Soundtrap, if you get stuck with any of these steps.
WHAT I LEARNED and PROBLEMS I SOLVED
Funklet is pretty cool- I found myself putting a beat on loop and leaving my blog post to go chat with my friends. I also learned how beats work together to create rhythm, which is something I had no exposure until now.