I did multitudes of things relating to the composition of harmony in music.
CLASSROOM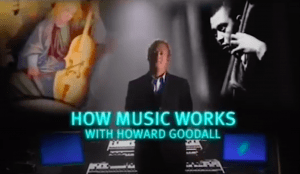 How Harmony Works (47 minutes)
A note on an instrument has multiple frequencies, contributing to its rich sound.
LAB
"Four Chord Theory" explains that there's a set of 4 chords that can pretty much work in most major pieces of composition.
PRACTICE ROOM
Quizlet Guitar Strings / Notes Flashcards
OUTSIDE / JOURNAL / IDEAS
Think about the Tonic (1 chord) and the Dominant (5 chord) and how they create push and pull, tension and release in composition.
Tonic (1 and 8 chords)

Root note creates a feeling of resolution and stability

Supertonic, Mediant, Submediant (2, 3, 6 chords)

Moderate tension, useful for transitions

Dominant, Subdominant, Leading Tone (4, 5, 7 chords)

Create lots of tension to get to the tonic
Key of C Major Notes and Chords Chart (PDF)
STUDIO
I experimented and came up with a motif.
CONTROL ROOM
Quizlet Guitar Strings / Notes Flashcards
WHAT I LEARNED and PROBLEMS I SOLVED
I learned the basics of GarageBand, and the structure of music composition through seeing PJ go through his own process for the SpongeBob Remix we're making.